CHARISMA Diamond Syringe Refill 4g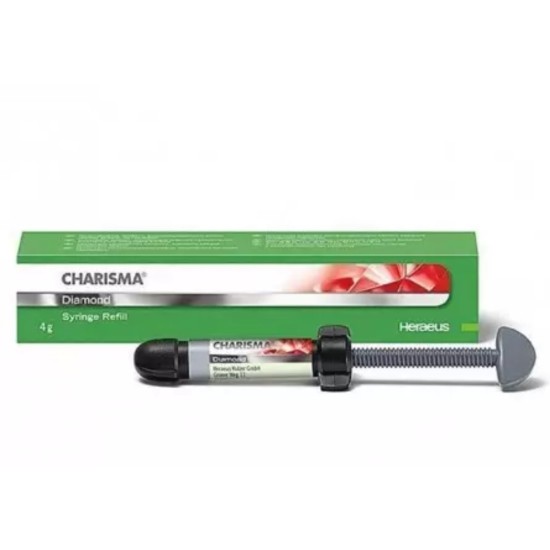 ALWAYS GRAB THE RIGHT SHADE FOR YOUR EVERYDAY CASES.
Charisma Diamond ONE Shade blends seamlessly into the surrounding dentition, independent of the tooth shade, enabling restorations to simply disappear. The universal composite for everyday restorations offers a new one-shade solution within the Charisma family for the majority of everyday cases.
The handling is as easy as the well-established handling of Charisma Diamond that has been acknowledged by practitioners worldwide for over 10 years. The Charisma Diamond highlights for easy handling:
non-slump consistency and minimal stickiness for easy sculpting
extended working time
excellent polish thanks to ultrafine nanofiller particles
approved to combine with GLUMA Bond Universal – the reliable and highly effective universal bonding solution from Kulzer.
CHARISMA Diamond Syringe Refill 4g