CharmFil Flow Light Curing Flowable kit 2pcs . 2gr A1,A2,A3,A3.5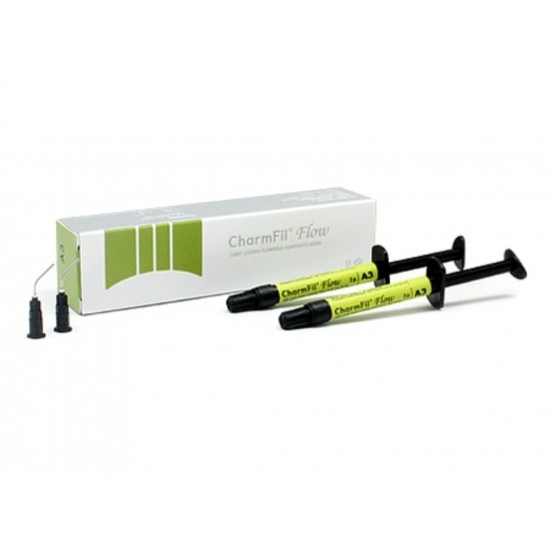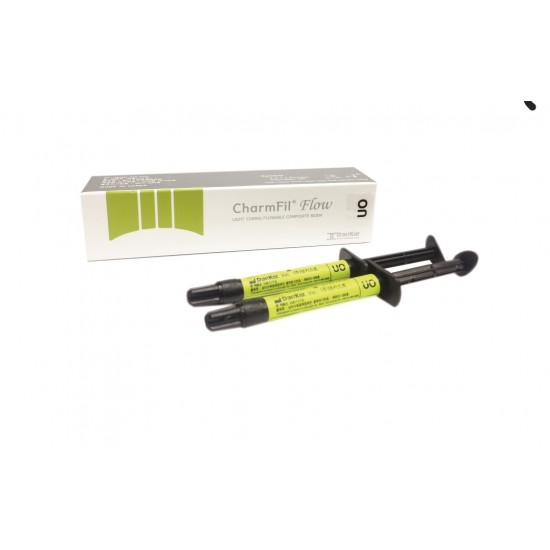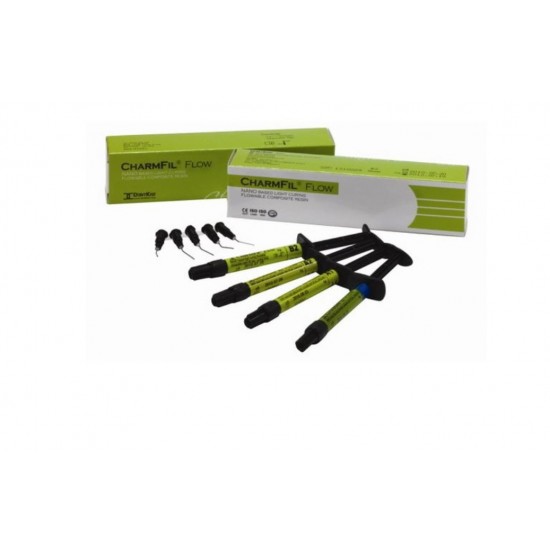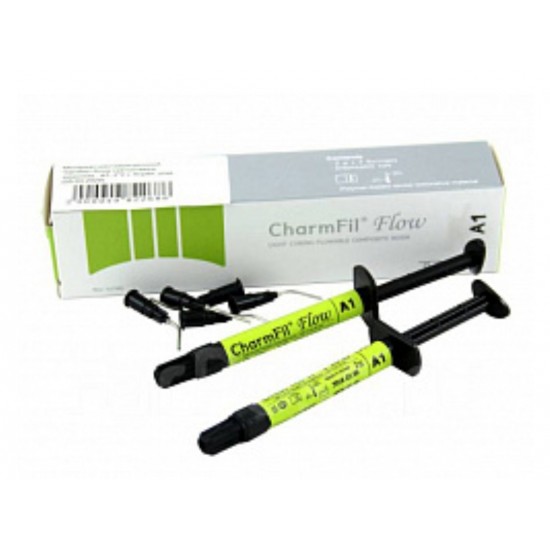 Resin of photopolymerizable composition with NANO base.
It is used as a filling of the anterior and posterior teeth of a long range (Class I ~ V), for the restoration of the fracture of an anterior tooth and for dental orthodontics with an aesthetic purpose.
The Charmfil Flow Syringe is ideal for filling small cavities because of its high elasticity and fluidity.
Characteristics:
Rotopolimelizable,
Radiopaque
Color. A2
Photopolymerizable
Low shrinkage and low absorption
Hardness and clamping similar to the natural tooth
Manufacturer: Dentkist
Manufacturer Reference: 31102A2
Content:
CharmFil Flow Light Curing Flowable kit 2pcs . 2gr A1,A2,A3,A3.5