Prime RC Soft 15ml bottle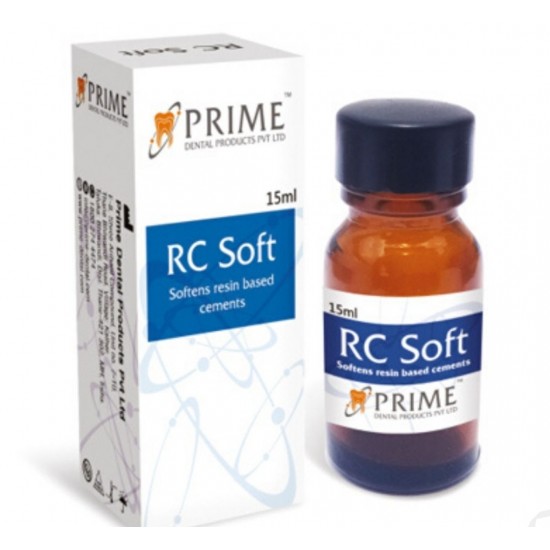 Product information:
Softening agent for epoxy resin based root canal sealants.
RC Soft is used to soften epoxy sealers, when root canal re-opening is required after filling. Removal of cement can be done intermittently by hand and rotary instruments. Add a drop of RC solf before each step till apex is reached. When the application is to soften Zinc oxide eugenol basedcements and GP points. Prime Dental offer RC Solv.
Prime RC Soft 15ml bottle